Mother's Day is fast approaching. But don't stress! Let us help you find the perfect gift for the water sports loving mom in your life. We've got the Mother's Day Gift Guide you need to get the inspiration for the perfect gift for that special someone.
1. Lola Charm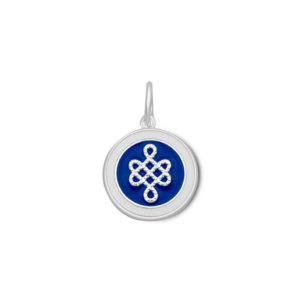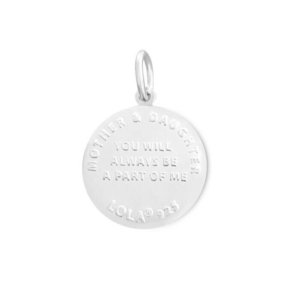 Love one love all with this special mother's day charm. No matter where we go, no matter what we do, You will always have me, and I will always have you. That's LOLA's motto with this stunning charm. Measuring a prominent 19mm, it will sparkle and shine for many years to come. Made of sterling silver and engraved with beautiful design work, LOLA charms commemorate special moments in life. Lola Charms are a popular jewelry company who design and create beautiful, high quality, handcrafted pendants, charms, bracelets, cufflinks, rings and other jewelry which mark important moments in people's lives. They also cannot guarantee shipping before Mother's Day! We've got the goods though while supplies last.
LOLA pendants are often given as gifts, to bring courage, strength, hope, comfort and joy to family and friends who have overcome adversity or continue to be challenged. LOLA pendants are also given simply to express friendship, gratitude and love, and are cherished by those who wear them as a means to carry with them a feeling of great honor.
2. Squeeze de Citron Bag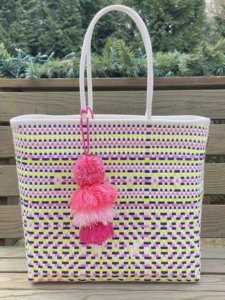 Maybe your mom isn't into jewelry. Don't panic! We've got more to our Mother's Day Gift Guide than that. Check out these bags instead! Made from 100% recyclable plastic, these Squeeze de Citron bags are hand crafted by Mexican artisans. Featuring extremely durable construction with a rigid structure, they are water-proof and have long handles for easy use as a shoulder bag or handy-carry. Their unique texture and colors make them perfect for any lifestyle activity, such as a beach day, boating, swimming, tennis, or golf. They are lightweight and made to last for many years to come!
3. Radar Aqua Lounger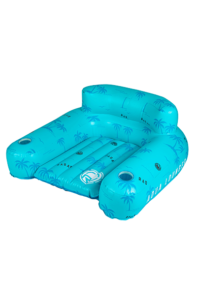 Let mom sit back and relax during those hot days this summer in one of our favorite floats. The Aqua Lounger is the ultimate fun in the sun toy. Blow it up and float it out, in the pool, in the lake, or at the beach. The Lounger will lounge anywhere. With an extendable footrest, cupholders, and high backrest, your mom will chill-axing all summer long.
3. Sea Bag Love Paw Tote or Wristlet
Let your mother's love for her four-legged friends continue with this long lasting, durable tote. Use it to carry your pets' favorite toys to the park or as a reliable carry-all that shows off your love for your loyal companion. The long-lasting recycled sail cloth is durable and water resistant, so it is the perfect tote for adventures with your furry friend. Throw these bags right in the washing machine for easy cleaning. This wristlet is the perfect companion to keep you organized. The printed design lets you show your love of dogs and animals while carrying your everyday essentials. Durable for years to come, this carryall wristlet is made from recycled sail cloth with a comfy wrist cord so you can keep your love of pets close at hand.
We're Here to Help!
We know that gift giving stresses many of us out, but we are here to help! Stop the shop and let us help you pick out the perfect gift for your mother! We are here 7 days a week. We hope this blog post offers some help for you to find the gift you need. Monday-Saturday we're open 9am – 6pm. We are open Sunday's from 11am-6pm. Email us with questions at info@sunsportsmaine.com. Call us at (207) 693-3867. Make sure to follow us on Instagram and like us on Facebook for more water sports fun.