Water Carpets are back in stock! We just received a shipment of O'Brien Deluxe Water Carpet 4-Layer Floating Mat – 18′ x 6′ x 1.625″ The O'Brien Water Carpet features a soft foam construction that you and your friends are sure to enjoy. Whether you're running, jumping, or just lounging in the sun, the water carpet provides countless hours of fun. Prepare for hours of mindless fun on the water.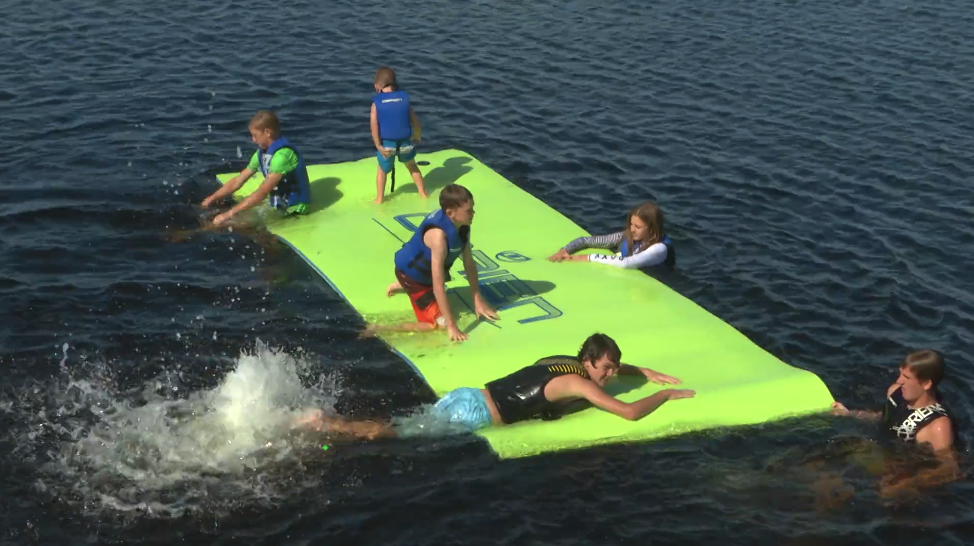 With its soft, 5-ply polyethylene construction, this float is insanely comfortable and is more stable than the competition. Plus, water carpets never require inflating. When you are all worn out from having too much fun, just roll it up and secure the Ultra Water Carpet with the included nylon straps for easy storage.
Water Carpet Features:
Holds up to 6 people
Includes two grommets with attachment loops for securing the mat to anchor bags or drift anchors
Bright color enhances visibility on the water
Conveniently rolls up for storage after use
Dimensions: 18?L x 6'W x 2.25îH
CALL FOR MORE DETAILS OR TO ARRANGE PICK UP. (207) 693-3867. Inventory won't last. Read more of our blog for other great summer equipment essentials. Email us with questions at info@sunsportsmaine.com. Like us on Facebook and follow us on Instagram! Shop online or in store. We are open 7 days a week from 9am – 6pm!.