Make sure your wake surfers this summer are WTWA: Wizard Tested Wizard Approved!
Awake now from his deep winter slumber, the Wake Wizard's back and ready to ride! (We know it's only January, but we can't help but get excited for this summer.) The Wake Wizard's got all the goods and all the things that you need to make this summer the best one yet. We've got a couple of wake surf boards to introduce to you that are Wizard Tested Wizard Approved. Back again for the 2021 season is a board that's a personal favorite at the shop: The Ronix Flyweight Bat Tail Wakesurfer.
This board is like nothing else you've ever ridden. It doesn't look like a traditional surfer, it doesn't ride like a traditional surfer, it doesn't act like a traditional surfer. For those reasons it can seem off putting to new riders. But when given the chance it truly is able to thrive. Its' width makes it slower edge to edge, but if you start to trust the board, it will make you smile any time you turn or spin it. The Flyweight Bat Tail is super easy to keep in the wave because of the width and rocker pattern. We can't stress this enough. This board doesn't look like anything else from any other brand. It's wider than almost anything else that's out on the market. But trust us when we say this, this shape works. We're hearing rumors that Ronix is going to take this shape and this board another step further. Don't be fooled; it might look like a sleeper but it is one of the most fun and versatile boards we sell.
The Technology
Last year Ronix took their classic Thruster shape that's known for high speed carves and big bottom turns and modernized it. They came up with a thinner profile, wider compact Bat Tail outline. This surfer gets you where you want to go quicker, and has more smack off the wake for added hang time. It boosts riders higher, farther, and faster. A hard rail enables the board to truly grip the wave making every ride aggressive and fun if you'd like it to be. Now also in a women's specific design, this board is ready for anyone and everyone to rip up waves this summer. The Flyweight Bat Tail not only comes Wizard Tested, Wizard approved, but it's also an employee favorite around the shop.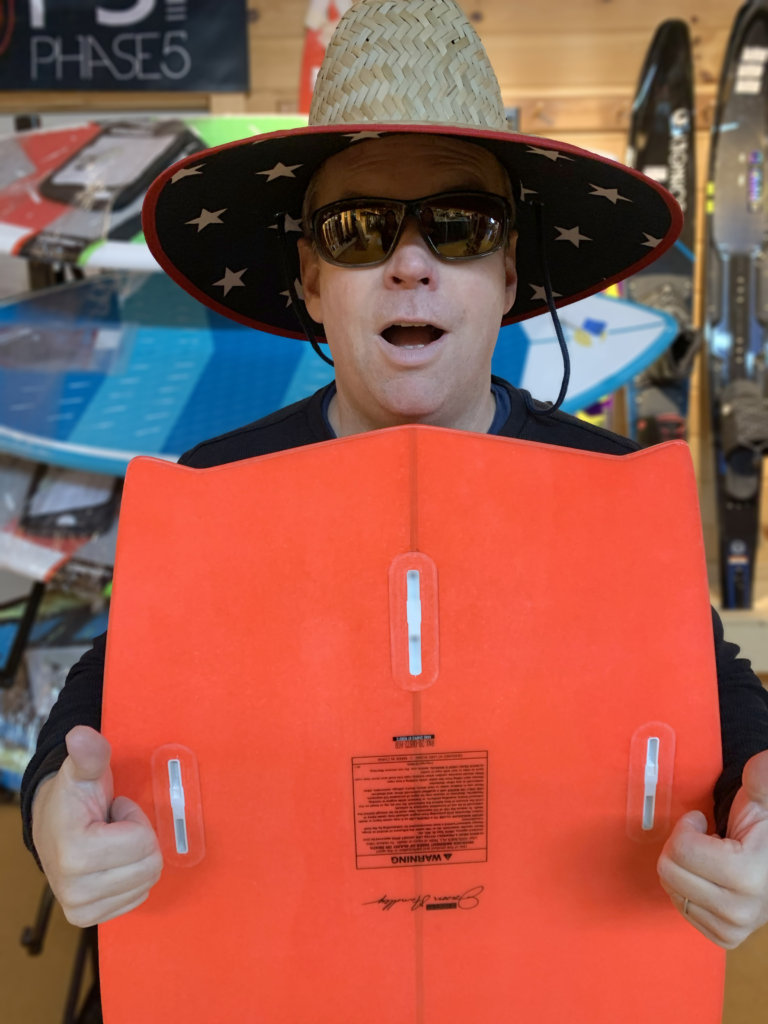 Designed for Speed
All of us gave this board a rip last summer! It's quick underfoot from front to back, but it feels stable once you get comfortable. With its' wide tail design, the rider always gets plenty of push from the wave. You'll get back to the sweet spot in the wake quicker and with less effort. Truly designed for speed, riders can customize the Bat Tail Thruster due to it's tri-fin set up. Cruise with two fins on the outside for deep carves and slashes. Or ride with just a center fin for quick spins.
The Men's Flyweight Bat Tail comes in two sizes: 4'5″ and 4'10". The Women's Flyweight Bat Tail comes in a 4'5″. The 4'5″ carries riders up to 200lbs. The 4'10" works for 175lbs and up. Because these boards generate speed, you can really take it behind any wave and have a blast.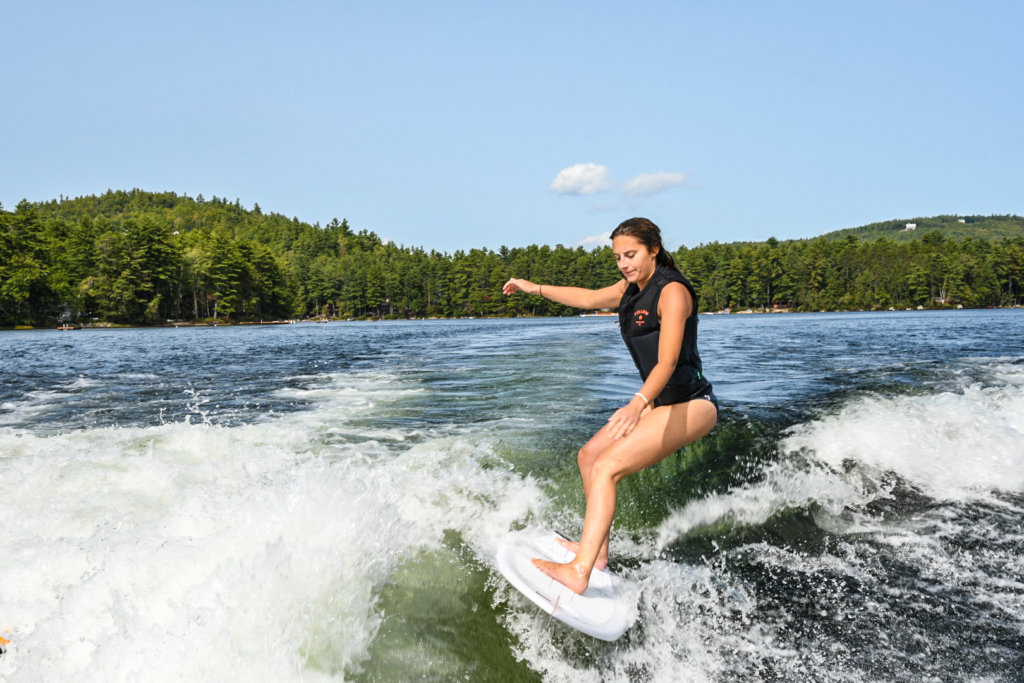 Most advanced surfers that exist out there in the water sports industry require some time and commitment to master. This board is no exception. But much like a fine wine or cheese, it only get better with time. It's a freaking awesome board. You just have to believe in it, ride it, and trust in it. The Flyweight Bat Tail will take it from there.
As always, stay updated with all things summer related by following our blog! And stay in touch with us by following us on Instagram and liking us on Facebook. Call us with questions at (207) 693-3867. Send us an email at info@sunsportsmaine.com. Shop online at Sun Sports+! And keep summer in the back of your minds. We are stoked for it. It's okay for you to be too even if it's still winter…