Meet the Sun Sports Crew!
Harry Hewes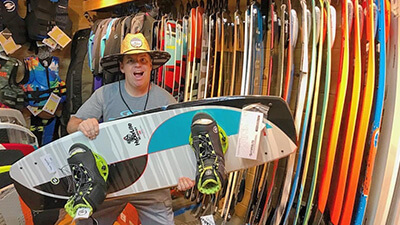 I began Sun Sports+ over 25 years ago. Since then we have grown to become Maine's Watersports Headquarters. I love any watersport and hope to share my passion and love of the sport with everyone. Stop by and check out all we have to offer.
Kirsten Hewes
I grew up vacationing in Maine and feel in love with the state and all it has to offer. I married the Wake Wizard 25 years ago and the rest is history.
Ryan Hewes
I grew up in the shop. I sold my first tube at the shop when I was 10. I love all aspects of watersports. Surfing is my new favorite. I just graduated from Bentley University with a degree in Finance. I look forward to coming home in the summer to work at the shop and play with all the new toys.
Abigail Hewes
I graduated from Fryeburg Academy in 2020. Well, kind of – no real graduation. I will be attending Bentley University in the fall to study Business Management and play Field Hockey. I am blessed to be able to try all the new equipment when it arrives each spring. You may not always find me working at the shop but I am always on the water.
Julia Peet
Hey! I'm Julia and this is my 8th year working at Sun Sports+.  After graduating from Keene State College with a double major in History and Business Communications, I became the full time store manager. On my days off, you can find me surfing, waterskiing, hiking, or doing anything that involves being outside in sunshine. Some people call me the sunglass nerd, but it's only because I am passionate about finding you your perfect pair! If you any questions, just ask!
Bridget Rossignol
Hey I'm Bridget, but everyone calls me Bridgey B! This is my 2nd summer at the shop. I graduated last December from Springfield College with a degree in Physical Education, and I have 1 year left in my masters degree in Athletic Leadership. I played lacrosse at Springfield, I'm an assistant professor there, I love to ski, and I've lived on Long Lake for 11 years now!
Ben Dispoto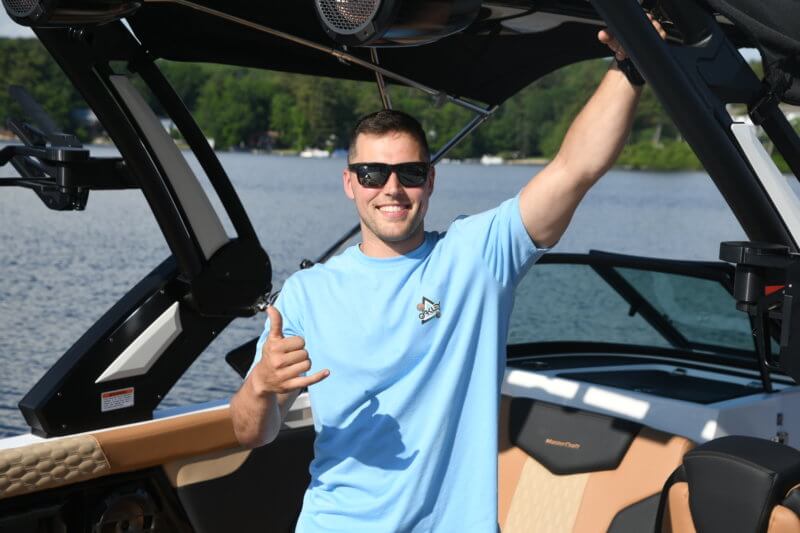 Hey Everyone! My name is Ben and this is my first summer driving for Sun Sports+! I'm currently in the Coast Guard and just wrapping up my college career as well. I can't wait to meet you all and spend some time out on the boat with you this summer!
Sophia Shea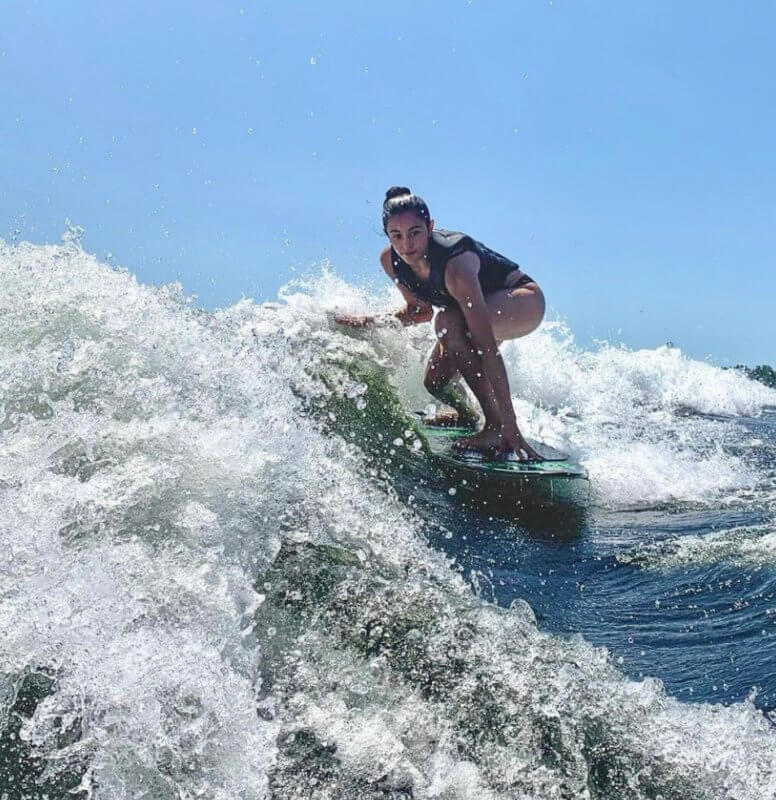 Hey Everyone!
My name is Sophia and I'm pumped to be at Sun Sports+ for my third summer! I'm from Connecticut but grew up coming to Maine in the summers ever since I was a little girl! My family instilled a love of water sports in me at a very young age and I couldn't be happier to share that love with all of you! After this summer at Sun Sports+ I plan to go onto nursing school with hopes to become a L&D Nurse!