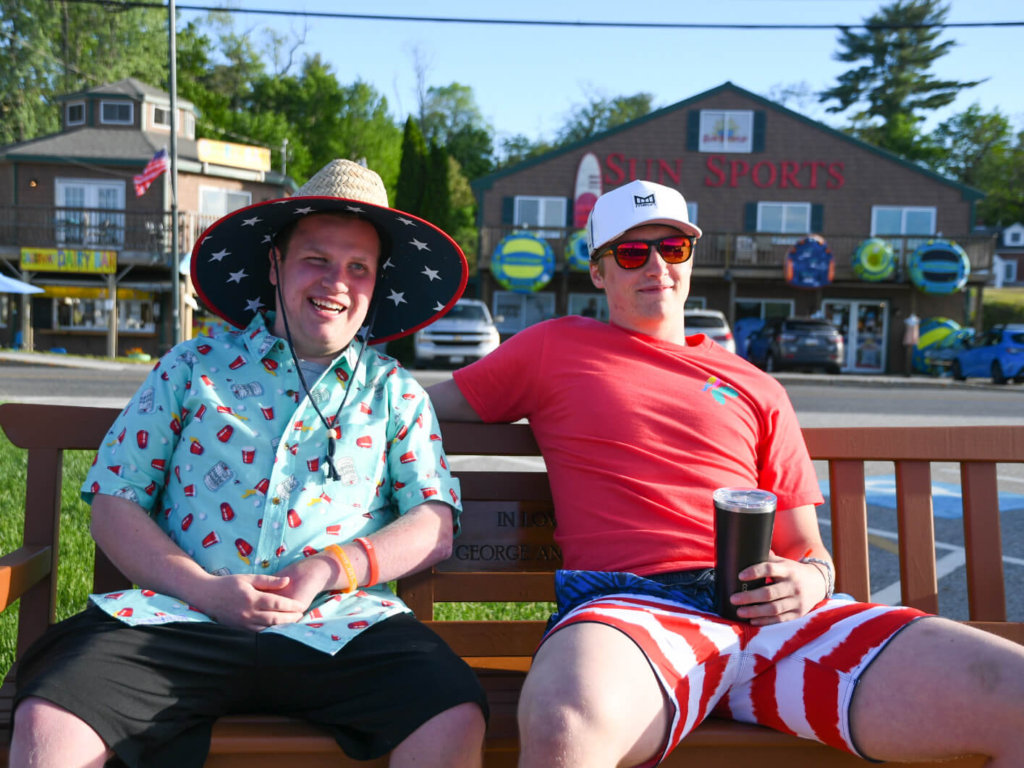 Memorial Day Weekend is HERE which means that summer has officially begun! We are stocked up for you all and ready to share this great summer with you. There are life jackets, bathing suits, water carpets, waterskis, surfers, boards, and MORE available in store. And it just keeps getting better. Our ski school program kicks off in a few weeks as well! Make sure you reserve your time slot online in advance at sunsportsmaine.com and come join us for some waterskiing, wake boarding, tubing, kneeboarding, or wake surfing! Returning this year as one of our boat drivers is our very own Tommy Cogswell. He's a surfer, skier, and wakeboarder, and has a passion for water sports that is truly infectious.
What else is new:
We've picked up a few new brands this year and added them to our line up. We are especially excited about Sand Cloud, this great new brand of Turkish towels. These towels dry quicker, repel sand, are light and compact, and ready to wrap you up in a warm embrace! They are multi functional as a sarong, blanket, beach blanket, towel, and more. Back this year with new designs and colors are our favorite Melin hats. These hats are made for life on the water. They repel water and conform to your head for a truly comfortable fit. We've got them in stock in store in navy, white, camouflage, grey, and more. Lastly, another brand we are so excited to introduce is Aqualily! They make water carpets, floating waterproof speakers, and other assorted floats! Shop online or in store to see all these amazing products this Memorial Day Weekend.
We hope you all have a great Holiday weekend this weekend! We are looking forward to sharing this summer with you. We are here to help make this summer the best summer ever. Follow us on Instagram and like us on Facebook for fresh summer content! Call with questions. (207) 693 – 3867. Email us also at info@sunsportsmaine.com. We will see you this summer!